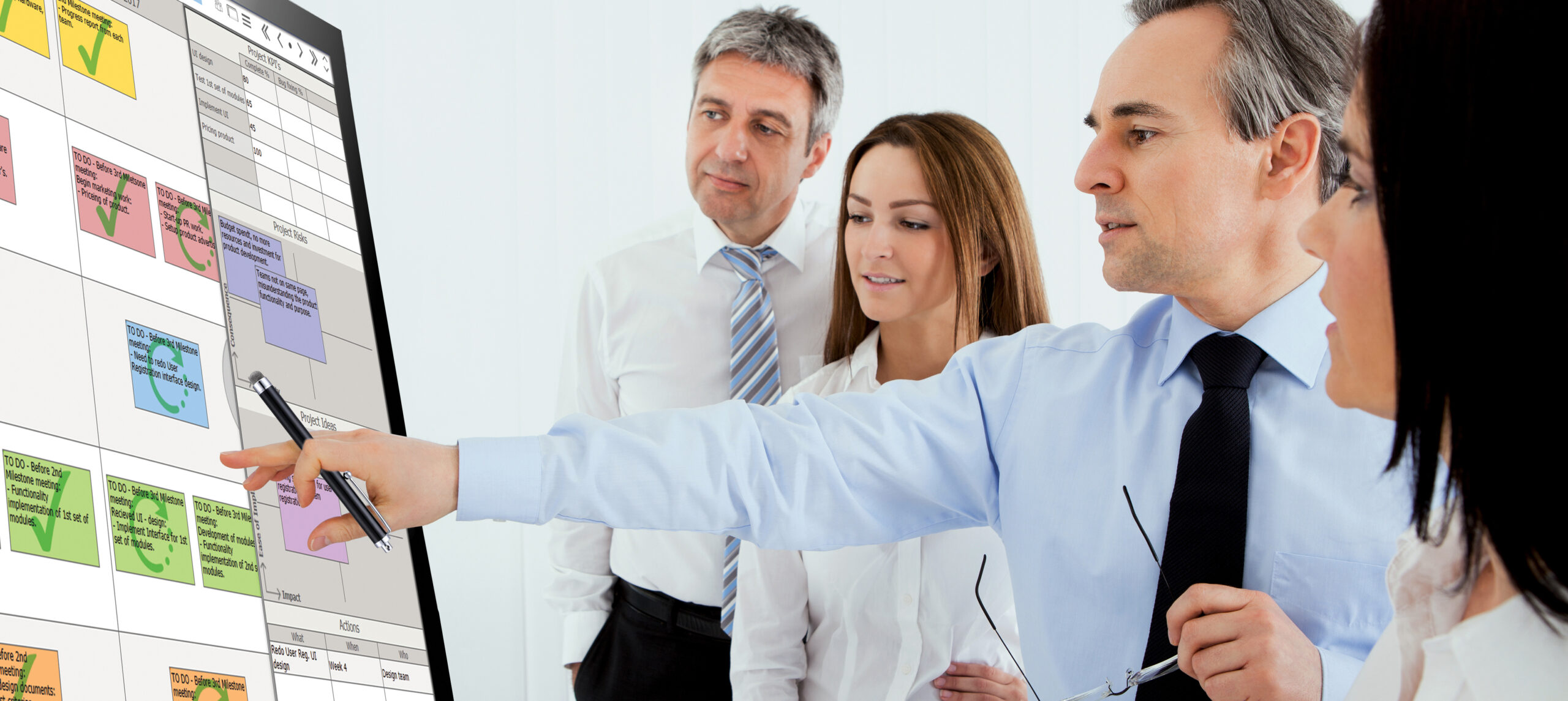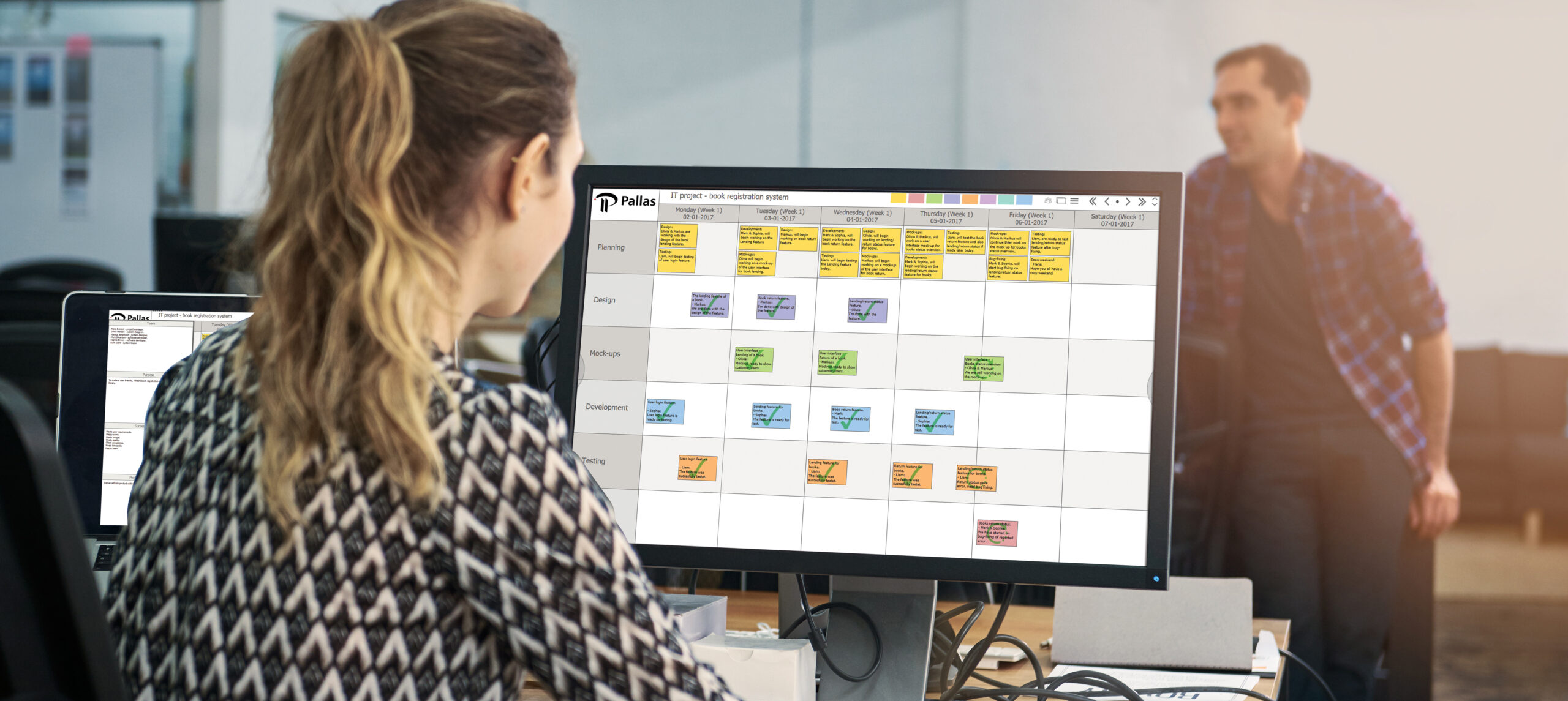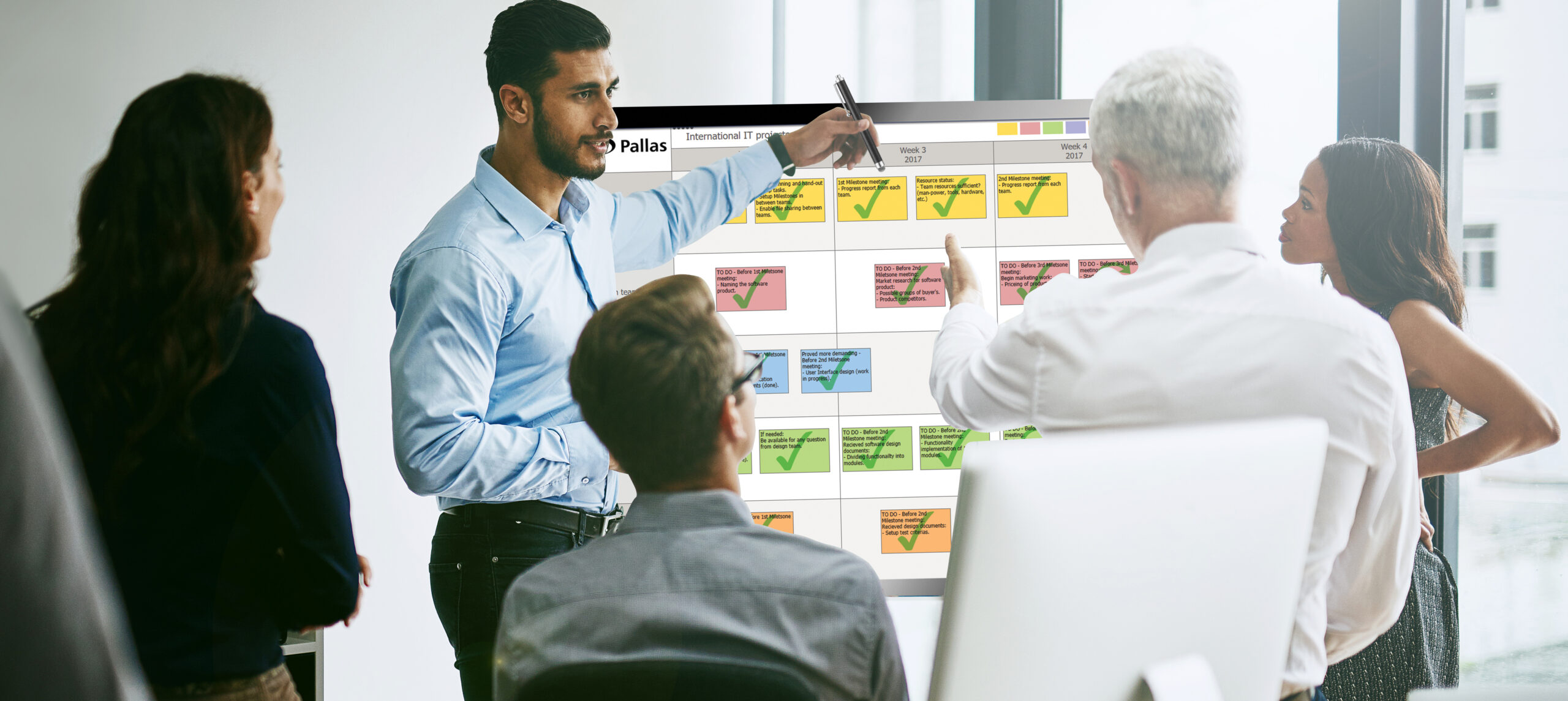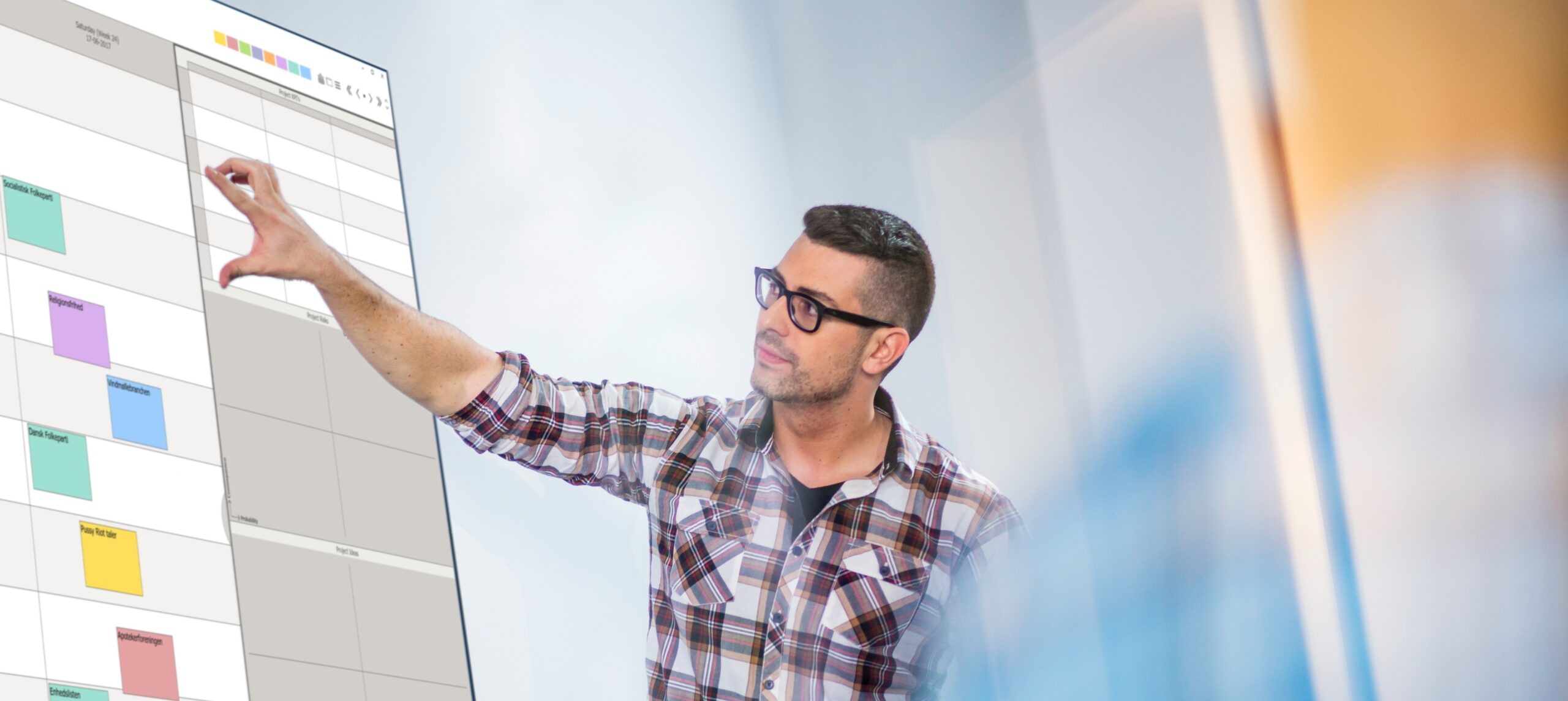 Group Of Businesspeople Discussing New Project On Whiteboard
The virtual meeting room to project management
Better overview | Optimal knowledge sharing | Secure documentation | Fewer physical meeting
Shot of a young woman using a computer at her desk in a modern office
The virtual meeting room to project management
Better overview | Optimal knowledge sharing | Secure documentation | Fewer physical meeting
Shot of a group of business colleagues meeting in an office
The virtual meeting room to project management
Better overview | Optimal knowledge sharing | Secure documentation | Fewer physical meeting
Young businessman giving a lecture at conference room.
The virtual meeting room to project management
Better overview | Optimal knowledge sharing | Secure documentation | Fewer physical meeting
VVP-Virtual Visual Planner
Make your project management even better by using the digital planning tool Virtual Visual Planner (VVP) – and get a faster overview. VVP are used in companies as well as in organizations. You get a practical and flexible tool for planning and process control of any kind of projects.
In practice, it works like a digital whiteboard, where you can work online to create, update and move on "virtual Post-It" – either with the mouse or by touch (touch screen). It makes VVP particularly suitable for meetings with participants from different geographical locations or if you often is on the move.  VVP supports common models for project management, such as Lean, Scrum, Kanban etc. It is easy to integrate with SharePoint.
You can even choose the appearance and level of details of your boards. This makes it easier to run parallel projects with many simultaneous participants – without that you lose the overview.
Virtual Visual Planner ensures:
Full overview of the project for all project participants
Optimal knowledge sharing across physical boundaries
Easy access to documentation and history
Better utilization of staff resources
Reduced travel costs and shorter meetings
No overwritten whiteboards
With Virtual Visual Planner you get:
Overview of who is doing what
Prioritization of limited resources
Create an overview of equipment, meeting room or employees
Easier planning
Correlation between teams and tasks
Simplify complex tasks manageable